Google Pixel 3 and 3XL - Worth Buying in India? | Tech Talks
Google yesterday, on 9th October 2018, launched its 2018 flagship smartphones - The Pixel 3 and the Pixel 3 XL.
These smartphones had already leaked completely way before the event and what was unveiled wasn't any different from what we already knew.
Read the complete FAQ about Pixel 3 and Pixel 3 XL here!
Though many people felt that Google had failed to contain the leaks regarding their smartphones, I have a strong feeling that Google leaked their devices on purpose. They knew their offerings this year were more than underwhelming and hence they leaked them beforehand to lower the hype before the event.
Read in detail why I believe pixel 3 leak was a brilliant marketing strategy!
So with everything about the Pixel 3 devices officially announced, including the prices, I would like to share my thoughts on whether the Pixel 3 is actually worth buying or not, especially in India.
Read all of our amazing Tech Talk posts here!
If you like this article, don't forget to share and follow us on social media. Links are given above.
Google Pixel 3
First, let's start with the cheapest Pixel offering from Google this year - The Pixel 3.
Pixel 3 has been launched at US$ 799 in the United States and (as I had predicted) Rs 71,000/- in India.
That is a very expensive price for a phone like Pixel 3.
Let's just look at the Indian market only right now. At Rs 71,000/- Pixel 3 already has many competitors in the Indian Market, which are way better than it in almost every way.
Let's compare Google Pixel 3 with all its competitors according to its price.
Apple iPhone XR
With the impending launch of Apple iPhone XR at a similar price, both these smartphones will be vying for the attention of the Indian consumers in the premium segment.
Read my views on Why the iPhone XR exists!
Let's compare their specs and features, and see who wins!
Design
Apple iPhone XR, with is minimal bezels all the way around, has a much better design than the Pixel 3. The iPhone has an attractive design and comes in multiple colours that enhance its appeal.
Pixel 3, on the other hand, has a big top and bottom bezels. It does have dual speakers, but even the iPhone XR has them. So Apple wins!
iPhone XR: 1
Pixel 3: 0
Display
This is where Pixel 3 edges iPhone XR. Pixel 3 has a higher resolution screen at FullHD+. It also is an OLED panel which supports HDR, which is great.
iPhone XR has a lower resolution LCD screen but it has one of the best LCD display in the market currently. Also, its display is bigger that Pixel 3 at 6.1".
However, I think Pixel 3 is better here!
iPhone XR: 1
Pixel 3: 1
Processor
Apple's A12 Bionic is the fastest mobile chipset out there in the market currently. The Qualcomm Snapdragon 845, used in the Pixel 3, cannot beat it in raw performance. The only area where it edges out the A12 is the GPU. But the difference ain't huge.
So this is again a win for the iPhone XR.
iPhone XR: 2
Pixel 3: 1
Camera
This has been an area of expertise for Google for a couple of years now. And I won't argue with that.
Pixel 3 definitely has a better still camera than iPhone XR. iPhone XR camera is great, but Pixel 3 is just slightly better. And now Pixel 3 has a wide selfie camera as well.
But where iPhone XR hits back is video. iPhone shoots amazing videos at 4K at 6FPS. It even shoots 1080p at 60 fps from the front selfie camera and now records stereo audio which is still missing on the pixel 3.
So its a tie here!
iPhone XR: 3
Pixel 3: 2
Battery
This one has to go to the iPhone XR. It has better battery life than the Pixel 3 thanks to a more efficient processor and less resolution screen.
iPhone XR: 4
Pixel 3: 2
Extras
The iPhone offers secure Face ID, Pixel 3 has a Fingerprint sensor.
Both offer 64 GB base storage variants.
Both offer IP rating for dust and water protection.
Where iPhone XR beats Pixel 3 is that it supports Dual Sim in India. Pixel 3 still has just a single sim support.
As we can see, the iPhone XR is a much more value for money that the Pixel 3 at a price of Rs 70k+.
The only strength of Google seems to be its Still camera photography. But why spend so much money for that.
Samsung Galaxy Note 9
Even the $1000 Samsung Galaxy Note 9 costs much less than the Pixel 3 in India.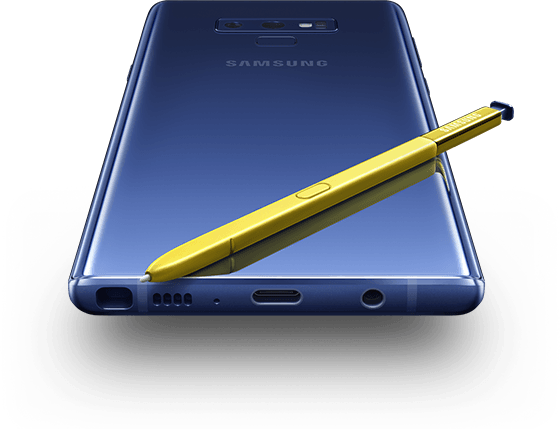 In India, the Note 9 costs Rs 67,000/- only. And with sales going on in Amazon and Flipkart, one can buy it for as low as Rs 63,000/-
And we all know how good the galaxy Note 9 is!
There is no reason to compare it in detail with Google Pixel 3. I believe, except the camera, Note 9 will thrash the Pixel 3 in every other department.
The Note 9 has the best display, build quality, battery life, processor (Exynos is more powerful) and has a plethora of extra features including the S-Pen.
It has a base memory of 128 GB, supports SD Card and also supports dual sim. It even has a Headphone jack.
With the Galaxy Note 9 available for under Rs 70k, it's hard to justify the purchase of even the Apple iPhone XR. Google Pixel 3 stands no chance whatsoever!
OnePlus 6T
Should we even talk about this?
Read the complete FAQ of the OnePlus 6T including India Prices and availability
Specifications wise, the Pixel 3 is a direct competitor to the OnePlus 6T. With Qualcomm Snapdragon 845, FullHD+ OLED screen and pure android experience, these 2 smartphones couldn't have been any closer.
As always, the Pixel 3 beats OnePlus 6T in the camera department and with its dual speakers.
However, with a price of under Rs 40,000/- (almost half of that of pixel 3), an in display fingerprint scanner, bigger battery life, bigger screen and an overall better design, OnePlus 6T is a better buy any day!
Google Pixel 3XL
Wait...are you still waiting to know is the Pixel 3 XL is worth buying?!
As we have already established that even the Pixel 3 ain't worth the price in India, Pixel 3 XL is just an oversized (and worse looking) Pixel 3.
At a starting price of over Rs 80k, there is absolutely nothing that sets the Pixel 3 XL apart from the rest.
Even the iPhone XS is overpriced, but at least it looks worth the price paid, has the best display and at least has a user-centric feature for India, which is the support for Dual SIM.
I am not justifying the high price of the iPhone XS. We all know
why the Apple iPhone XS and iPhone XS Max are expensive in India
.
They are definitely not worth the price in India. And the same holds true for the Pixel 3XL. The only users using it in India will be the ardent Pixel fans and the tech YouTubers and bloggers who have received a free unit.
For all the rest of us, OnePlus 6T is way better and cooler!
Do you agree with me? Let me know in the comments below.
Do check out our popular articles down below
or visit our homepage for the latest.
Read Informative Articles and Trending News here!
Follow my Travel Experiences!
Download my custom created wallpapers for your smartphone!