Apple iPad Pro in India - High time Apple takes India seriously!
Apple took wraps of its latest iPad pro offerings yesterday, 30th October 2018, at a special event held in New York.
The new iPad pros have been completely redesigned and now sport a minimalistic bezel design and an all gesture interface, something all smart gadgets seem to be moving towards.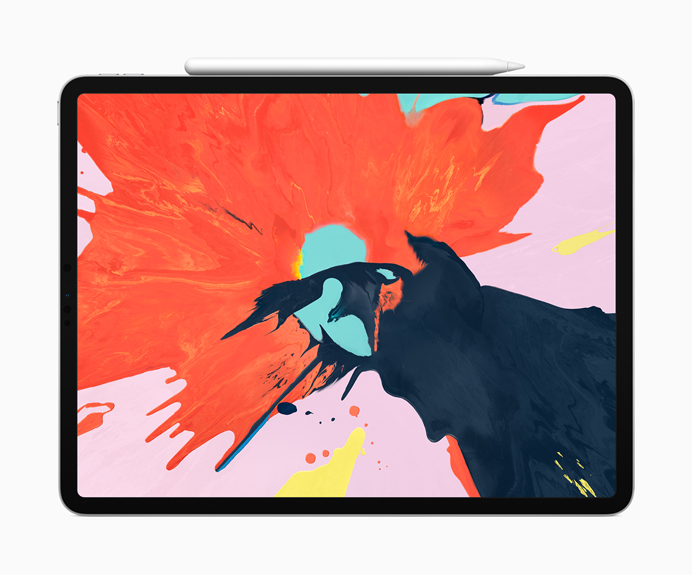 The new iPad Pro's sport an all-new attractive unibody design and are packed full of new and advanced technologies. They also come with increased pricing, as expected.
But their India pricing, though expected, is atrocious.
In this article, I want to talk about the India pricing of Apple iPad Pro, and other Apple products, and why Apple should take India more seriously.
If you like this article, don't forget to share and follow on social media. Links above.
Read more tech talk posts here!
Apple iPad Pro 2018 - Specifications
Before we begin discussing the pricing of iPad pro in India, let's first see what all the new iPad pro's offer.
The new iPad Pro's come in 2 sizes - 11 inches and 12.9 inches.
They sport an all-new slim unibody design.
They have all new edge to edge LCD displays with 120-hertz refresh rate, wide colour support and true tone.
They have the A12X Bionic chip, the enhance A12 Bionic. The A12X is an Octa-Core CPU and has a 7 core GPU. It also supports the neural engine. All this makes the new iPad pros faster than most notebooks.
They have 4 speaker stereo sound system.
They have face-id support which works in any orientation.
They support new Folio and keyboard cases that work magnetically and look great.
They come with new Apple Pencil that attaches, charges and setups magnetically with the iPad.
They have the same all-day battery life.
It now comes with a more versatile USB-C port.
Apple Pricing in India
As evident with the features mentioned above, the all-new iPad pros are a great upgrade. They now incorporate many new and advanced technologies and it only makes sense for Apple to raise the starting price of these iPads.
The iPad Pros starts at $799 in the US.
These new iPads are not yet available for purchase in India, but they soon will be. However, that has not stopped Apple from announcing the prices of its latest offerings.
The 12.9 inch iPad pro base variant starts at Rs 89,900/-. The 256 GB variant costs Rs 1,03,900/-.
The 11 inch iPad pro starts at Rs 71,900/- for the base variant. The 256 GB variant will cost 85,900/-.
These prices are for wifi only models. Wifi + LTE models will be priced higher. Quite clearly, the prices are way too high for a tablet computer. At the starting price of 71,000/- one can easily buy a high-end laptop in India with high-end specifications.
the iPad may be very powerful and a highly optimised device, but it still ain't a complete laptop replacement yet. And charging such a high price, when one can easily get a high specced laptop disappointing.
Read why Apple prices are so high in India!
In the above article, I have shared in detail why Apple products are priced so high in India. In short, it's not because they want the prices to be out of reach of most of the people. It because of other factors not in their hands right now.
But, if Apple has any plans for achieving growth in India, it will have to work towards negating these challenges. It needs to manufacture devices locally and price them sensibly so that end users can actually think about buying them. It should definitely take inspiration from Samsung in this regard.
Devices costing upwards of 70 or 80,000 will never find resonance with the majority of the population since they just can't afford it.
Even the upper middle class would think twice before spending so much money.
Final Thoughts
In a country where you can easily buy a two-wheeler in under 50,000 rupees, its hard to make an individual spend so much money on a device that can easily be replaced by a much cheaper laptop.
At a time when most companies, in almost every vertical, are trying to tap the hidden potential of Indian consumer market, Apple with its atrocious pricing will only alienate people even more.
It is high time Apple starts taking India seriously. They need to change their strategy and approach in India if they plan on growing. Else, it will be too late.
Do check out our popular articles down below
or visit our homepage for the latest.
Read Informative Articles and Trending News here!